In 2015 Serial entrepreneur Henry Walton was struggling to find time to run his business and manage his growing family. After spending yet another Saturday catching up on his work, he looked out of his home office window, seeing his 4-year-old son, playing football by himself. "That was the turning point. I realized something needed to change fast, I was burnt out at work, not focusing on the key issues and not spending time with my family."
I did not want or need a full time assistant, so I advertised for a part time one to work remotely. I was blown away by the quality of applications, many having lived and worked in the UK and at salary costs much much cheaper than anything in the UK market. That's when the lightbulb went off. Cape Town's time zones (+1 to the UK), quality of education, English as a first language and cultural similarities to the UK made it the perfect place to offer high quality virtual assistants to the UK and Europe at a cost much lower than anything else in the UK market. Since then, AVirtual has expanded rapidly and has helped hundreds of busy entrepreneurs lead more productive lives.
Henry Walton
Co-Founder
Heavily embedded in the start-up & tech scene in London, Henry has been involved in multiple early stage companies over the past 8 years. He is passionate about helping small businesses develop the tools and teams to be able to secure long term growth.
Lise Morgan
Operations Manager
"Working as part of a team who value flexibility and balance has been one of the best things to ever happen to me!"
My studies in Psychology and Coaching, along with work experience in both the UK and South Africa, has given me an advantage in understanding the team and client base we work with at AVirtual.
My work experience spans multiple industries such as Film and Content Marketing, I have managed teams, and been part of managing and implementing new processes.
Rebecca Marshall
Client Services Manager
"I am the person you speak with, to ensure sure you get the perfect assistant and am on hand to answer any questions you have once you work with us"
I am originally from London where I worked for The Walt Disney Corporation. Previous to these corporate roles, my service skills were developed during roles as a gym instructor, security guard and the good old fashioned, "pulling pints behind the bar"; the BEST place to learn service with a smile.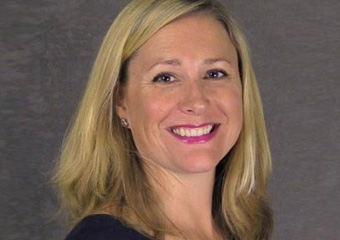 Sarah Rade
Delegation Expert
"I really enjoy adding extra value to clients lives and businesses"
I have been working at AVirtual for 3 years and in that time we have found that while clients know they need an assistant, some find it difficult to delegate. I am here to assist both the VAs and clients to make that process as smooth as possible to set up a great working relationship. Previous to my time at Avirtual I spent 12 years in London, working for some of the largest law firms.
Amanda Wallace
Accounts Management
"I am here to assist clients with their accounts in the most proficient manner possible"
I am a practical hands-on Financial Manager with a passion for numbers & an eye on the ball. My ability to remain focused in the most challenging environments combined with my attentive, people friendly manner is respected by those who work with me. I am methodical & process orientated as there are no short-cuts in accounting.
Shakeera Brey
People and Culture
"My time is spent recruiting and retaining the very best virtual employees, I am passionate about acquiring top talent for our clients."
My education and work in the field of human resource management spans over 20 years, allowing me to gain valuable experience across various industries including retail, engineering and global risk management. Having a career, a husband plus 4 kids has fueled my interest in exploring and creating opportunities where one can work more flexibly and find balance in a meaningful way.
Chloe Smedy
Client Services Manager (Marketing Assistants)
"If you are looking for a high-quality virtual marketing assistant or social media manager, I am the person you want to speak too"
I am born and raised South African, though I have travelled overseas a lot. I popped over for a short visit to the UK, where I hired a motorcycle and navigated my way around by myself for two days of my visit. I have also lived in the US, for 6 months at a time, where I was afforded the time to entertain my adventurous self. Prior to my current role I have worked as a VA, and also in Immigration, Payroll, HR and various other administrative roles. My client service skills were developed within all of these roles, over time, to be geared toward 'service with a smile' and I pride myself on a professional approach at all times. I have been with AVirtual since 2016, and in my current role for the past 2.5 years.
Carrie Hickman
Website Project Manager
"I am the magical person who supports all of our amazing VAs that allows them to focus on the important things without worrying about the little things."
I have been in the working world since I was a teenager and have moved through varying roles until I found AVirtual. I have a wide range of experiences from digital media to accounting and most things in-between. I love learning, staying on top of trends and tech and sharing that knowledge with the wonderful team here at AVirtual.
Our Assistants
We have too many amazing assistants to list here but they are the ones that have made us who we are today. We are extremely lucky to call Cape Town our home, not only is it one of the most beautiful cities in the world but it attracts people from all walks of life. The AVirtual team is made up of fully vetted, trusted, multi-talented individuals from all over the world. We have German, Spanish, Italian, Dutch and French speaking personal assistants as well as our core English speaking team. Many have worked for companies like Deloitte, Morgan Stanley and Accenture in the UK and bring not only a passion for excellence but global knowledge and experience.