What We Do
For over 8 years AVirtual has provided thousands of business leaders
and SMEs in the UK with access to world-class, remote virtual
assistants, sales assistants, customer support specialists, marketing
specialists and web solutions at affordable rates.
How it works
Our clients get started with a new team member in 4 steps.
They tell us what problems need
solving. We take our time to really
understand their needs and craft a
bespoke talent solution. This can be
one person for a short term project, or
a team taking on full-time roles.
We match clients with a member of
our team that has the right skills and
experience to support them.
Our clients start working with their
new team member in as little as 24
hours, on a monthly subscription basis,
with tons of ongoing support to
guarantee a successful outcome.
Our clients enjoy stress-free, cost-
effective productivity!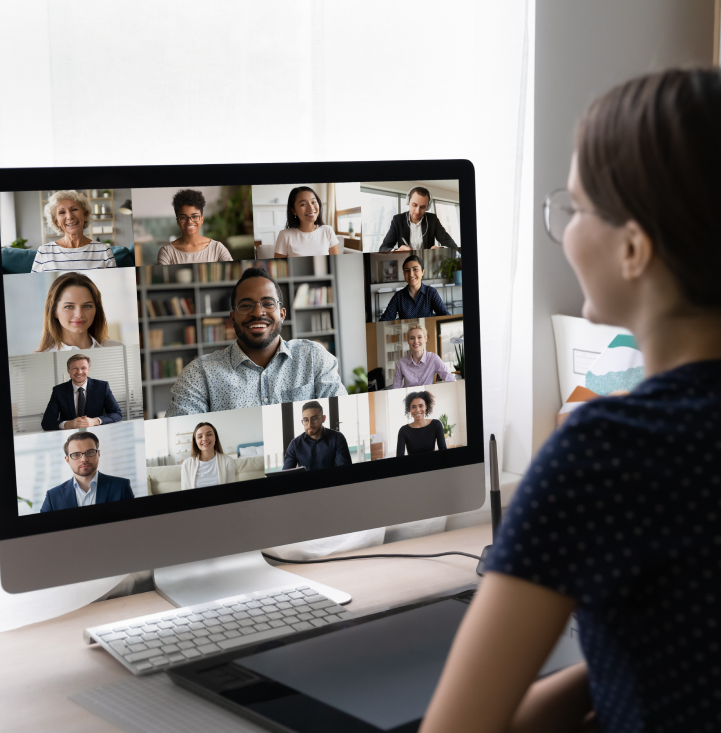 We carefully curate our team
All our staff are heavily vetted and are full-time employees, rather than freelancers.
We're based in Cape Town
Thanks to Cape Town's tech and entrepreneur-friendly ecosystem, we're able to offer industry-leading talent at a fraction of the cost.
   We like to keep things flexible
We know that the clients' needs will change which is why we partner
on a flexible subscription model.
   We're your  growth partner, with a personal touch
We invest fully in our clients personal and business success. At its core, it's this personal dedication and care for our clients' growth that makes us different from the rest.
Sales Partner Programme Opportunity
After successful testing, we're now expanding our sales partner network to bring the joy of a flexible, quality hire to more businesses across the UK.
Your Opportunity
Help those in your network to scale and find workforce efficiencies by providing them access to a large pool of quality talent at more affordable prices than a local hire.
Your Business
You'll place our great remote talent into your personal and business networks. This talent currently includes virtual assistants, business assistants, sales and customer service support and marketing specialists.
Your Training
We've been doing this for over 8 years so we know how to place talent & teams into UK businesses. We'll take the time to teach you how this is done, with face-to-face training
and ongoing remote support.
Your Support
You'll have a dedicated sales partner account manager and a direct line to the senior team. Once you've placed someone, we'll take care of the rest, with only light touch account management responsibilities as your ongoing task.
Your Reward
It's a profit share model, where you'll take a % of every role that is placed, on an ongoing monthly basis. As a result, this can develop into a lucrative, low-touch annuity income stream for sales partners without significant investment or additional overheads.
Who would this
opportunity suit?
Someone looking to leverage an existing business network.
Someone who is sales orientated.
 Someone looking to build an annuity income stream without
significant investments or overheads.
Your Next Step
Find out more about the Avirtual Sales Partner Programme opportunity.