Meet your remote
marketing specialists
Hiring a full-time marketing expert is costly and choosing between skill
sets is challenging. Why not get it all?
Add a marketing specialist to your team when you need them and only
pay for the hours they work. Whether it's building an eCommerce site,
writing your website copy, setting up paid ads, or designing your next
campaign.
What skill set do you need?
Paid Media
Make the most of your advertising budget by working with paid media experts.
Copywriting
Improve your online presence and breathe life into your brand with the right messaging.
Graphic Design
Elevate your business's visual identity with stunning visuals that leave a lasting impression.
Email Marketing
Build and execute successful email campaigns that yield measurable results.
SEOs
Enhance your website's search engine rankings and increase organic traffic.
Web Optimisation
Ensure your website is running at peak efficiency and has the ultimate user journey for online success.
Our staff have worked for companies such as:
The expertise you need
when you need it
Whether it's a part-time specialist for a short-term project or a full-time expert for your team, we help you find the right talent to meet your specific requirements.
Our flexible monthly subscriptions allows for easy upgrade and downgrade to meet your scaling requirements.
Simplify success and tackle any marketing project or task with the right specialists on your team.
Marketing excellence from just
£12 per hour
"*" indicates required fields
A peek into our portfolio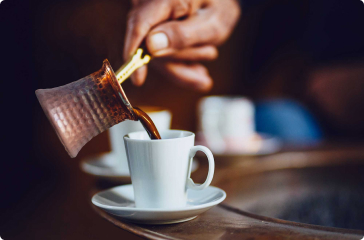 Social media management
OZERLAT COFFEE COMPANY
Cyprus' oldest Turkish coffee company needed assistance breaking into the UK market, increasing their online traffic, sales, and social media presence.
Instagram received 22% increase in organic followers, 364% increase in engagement through the total reach and impressions. There was an 89% increase in website landing page views via Instagram and 82% increase in online sales, growing from 5 to 28 sales a month.
Web optimisation and SEO
BIG BEARS TOY BOX
Kids' toys ecommerce company Big Bears Toy Box needed support in increasing the number of leads and enquiries through their website. This was done through a web rebrand and SEO.
The company found a 14% increase in sales and were better able to remarket to customers with incomplete checkouts. Organic search increased 26.4%, Semrush Authority Score increased 50% and 83.8% of visitors to the site were new. Also streamlined was the stock management system.
Copywriting and content strategy
GLOBAL VISION INTERNATIONAL
Education travel company GVI
was unsuccessfully using several freelancers and needed help streamlining their content and messaging.
Social reach grew 208% within the first 3 months and organic website traffic grew 45% over 4 months. Direct traffic grew 38% over 3 months and website conversion rate increased 21%. Overall growth in new clients saw an average increase of 27% achieving an overall ROI of 128%.