Build your perfect remote teams
Industry-specific office
support assistant
Recruitment
administrator
Bookkeeper &
accounting assistant
HR administrator
& payroll specialist
Email management
assistant
Digital & social media
marketer
Website maintenance
assistant
Technical troubleshooting
assistant
Monique Malander
Business assistant
8 years experience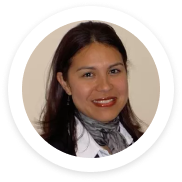 Tania Hendrickse
Personal assistant
20 years experience
Sammy Guinness
SENIOR MARKETING MANAGER
12+ years experience
How it works
It's as easy as one, two, three!
Get started with an outsourced team in less than 24 hours.
1
Complete the
contact form
2
We hand-select
suitable candidates
free of charge
3
Enjoy the benefits of a
skilled and managed
outsourced team
Efficiency starts from just £12 per hour
"*" indicates required fields
Why Cape Town?
This is your chance to work with world-class remote teams based in Cape Town, South Africa. Ranked among the top 50
best cities for remote working, Cape Town is a global hub, attracting digital nomads from around the world.
International experience
Most of our virtual staff have spent several years working for US, UK and European companies.
Home to international companies
There are many large international companies that have seen the benefit of Cape Town and call it home.
Just 1 or 2 hours time difference
In the UK summer, it's 1 hour. In winter, Cape Town is only 2 hours ahead of the UK –
ensuring streamlined communication.

Robust infrastructure
Fibre optic connectivity, world-class data centres, first-world transport – all contribute to reliable quality of service.
English first language
UK English is one of our first languages, meaning your outsourced team member
will fit right in.
Our staff have worked for companies such as:
Why build remote teams with us?
We're extremely picky
We decline over 200 applicants for every virtual assistant we select. Finding highly-skilled and experienced people is our number one priority.
Our operations
We're based in Cape Town allowing us to provide remote staff with excellent qualifications and favourable salary costs while working in your time zone.

Our team
Are full-time employees, not freelancers,
and they work from our offices, relying
on our secure infrastructure and
our support teams.
55%
That's how much cheaper our outsourced employee is than an in-house employee in the UK. Despite our extraordinary quality, we're the cheapest in the UK market.
Quality guarantee
In the unlikely event you are not 100% satisfied with the virtual employee we provide you with, we will replace them at
no extra cost to you.
Get started from as
little as £120 per month
We specialise in flexibility and have placed over 2000
staff in remote position for UK companies over the
last seven years.
Efficiency starts from just £12 per hour
"*" indicates required fields
Enjoy 360° support
Growing a business doesn't mean you need to wear every hat. Instead, outsource tasks so that you can take on other responsibilities.
IT and technical assistance

Holiday and sick leave cover

Quality assistance guarantees

A dedicated client services representative

We integrate with the technology you already use
Secure & confidential service
Privacy and data security are firmly built into our company policy.
Robust non-disclosure agreements
signed by all assistants

Wide-ranging data security practices
covering all client data

Physical office spaces are access-controlled
and highly secure
Efficiency starts from just £12 per hour
"*" indicates required fields
Make virtual work for you
The virtual workplace is the new normal, and it gives you a lot of
flexibility to scale your services up or down as your business and
life ebbs and flows. Save time and money – spend both on what's
really meaningful to you.