The year has reached an end, and while we faced many challenges getting here, we can – with full confidence – state that we are looking forward to the year to come.
Of course, 2021 left its mark on us and we learnt many lessons from the benefits of time, to have that little bit of extra help.
The world finally demands work-life balance, but one of the major questions we still must ask is this:
How do we allow our businesses to thrive and prosper and still achieve that elusive concept of balance?
There just isn't enough time in the day to get through all the admin, the customer relations, and still seek out and identify new business opportunities.
Remember that we say we a lot in this blog as you, my dear reader, are not alone. There are issues that everyone struggles with – and while we found some solutions to assist, we wrote this blog to help you sail through the next year. Think of this blog as our way of paying it forward, of sharing some of the lessons we learnt along the way. Additionally, check out our blog on six rules for building a successful business here.
Without further ado, let's jump right in.
Four ways to identify new business opportunities in 2022
Listen to potential clients
Listen to your customers
Look at your competitors
Look at trends and insights
While these four ways seem simple enough, there is a lot more to each point than meets the eye. Business textbooks will tell you to focus on your core products, keep your pitch simple, and stay true to who you are – and whilst valuable advice, the modern consumer plays by different rules.
Let us look at these points closer to understand.
1. Listen to potential clients
One of the basic functions of a business is to chase leads. It's the way of the business world. You have to engage, follow-up, reassure and then reassure again before you finally close a deal. A deal no longer ends at closure, as consumers now constantly require additional customer support, all of which forms part of a basic customer experience journey.
Good business takes time. Great business takes people. More on that later.
Throughout the customer journey, you must listen to your potential clients – in many ways, our leads tell us exactly what they want, how they want it, and even why they want something. It is up to us to listen. They may choose to tell you their wants and needs directly or even indirectly. Over time, you will learn to listen and sift through all the filler to get to where your potential clients want you to be – and, of course, close the deal quickly and efficiently.
2. Listen to your customers
So you've closed the deal – great! But as said in point number one, the customer journey doesn't end at closure, check out this blog for some tips about what to do after the deal is closed.
Through your quality offering of a product or service, you've gained a valuable asset – a client to upsell. Find out through the relationship you've built with your customer as to what they require to further their objectives and if you can assist – or perhaps stock that product – offer it to them at a discounted rate.
However, if you don't have the product, get it. And if you can't do that, at least point the customer in the right direction to getting it themselves. This bit of effort on your side can earn a customer's loyalty for life.
3. Look at your competitors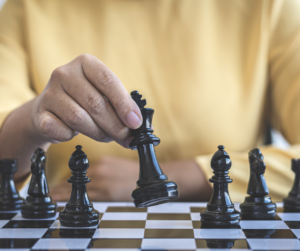 As much as we may believe that our business or service is unique, there will be others who try the same thing or offering with hopes for success. It could be that you've identified a niche in your community and created a business or service to satisfy that need. However, while you operate, there is a great chance that a similar business or service exists, and this should be a great asset for you. In addition, competitors are a great resource – you can read more about why here.
You see, you may wish to embark on a new product launch, a different marketing opportunity, or even a different layout based on what you've seen your competitors doing – and if it works for them, go ahead, it may just work for you.
But this approach can also assist you in ensuring that you don't make the same mistakes as your competitors – and where a new layout of a store may seem enticing, you may find out that it doesn't work for you and your client base at all.
4. Look at trends and insights
It is said that the role of a businessman is like a shepherd to flock. People go where other people have already been. We seek to live the experiences promoted by others. And while this part of human nature is all the more profound in this age of social media, it becomes vital for companies to stay up to date with the relative industry trends to capitalise on those new business opportunities.
New business opportunities require time to pursue
Unfortunately, time is not kind to the business owner who chooses to do it all themselves. And while there are many tasks to fulfil, many documents to file, many emails to respond to – time escapes further still.
So look at what you can delegate to others while you focus on your business growth. And if you really want your tasks handled professionally, you should enlist the services of a virtual assistant.
AVirtual can provide you with all you need to take your tasks off your hands so that you can focus on the most important part of your business – its growth. Simply contact AVirtual here to find out how they can help you achieve success.